WE LOVE THE 90s
Jun 14th 7:00 pm - 11:00 pm

WE LOVE THE 90s
They've Got The Look - including 4 costume changes during their 70 minute set.
They've Got The Moves - brilliantly executed nineties style dance moves performed by highly experienced performers.
They've got all The Best Party Anthems - Guaranteed to Rock The House with hits from:
Snap, Atomic Kitten, Chumberwumba, Hanson, Eternal, Natalie Imbruglia, Gabrielle, Ace Of Base, Cher, Vengaboys, Jazzy Jeff, Black Box, 4 Non Blondes, Rembrandts, N'Trance, Des'Ree, Salt n Pepa, Steps, Peter André and many more.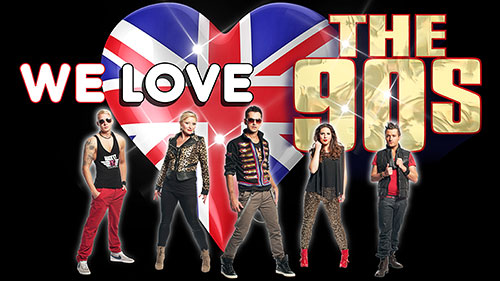 get iCal link